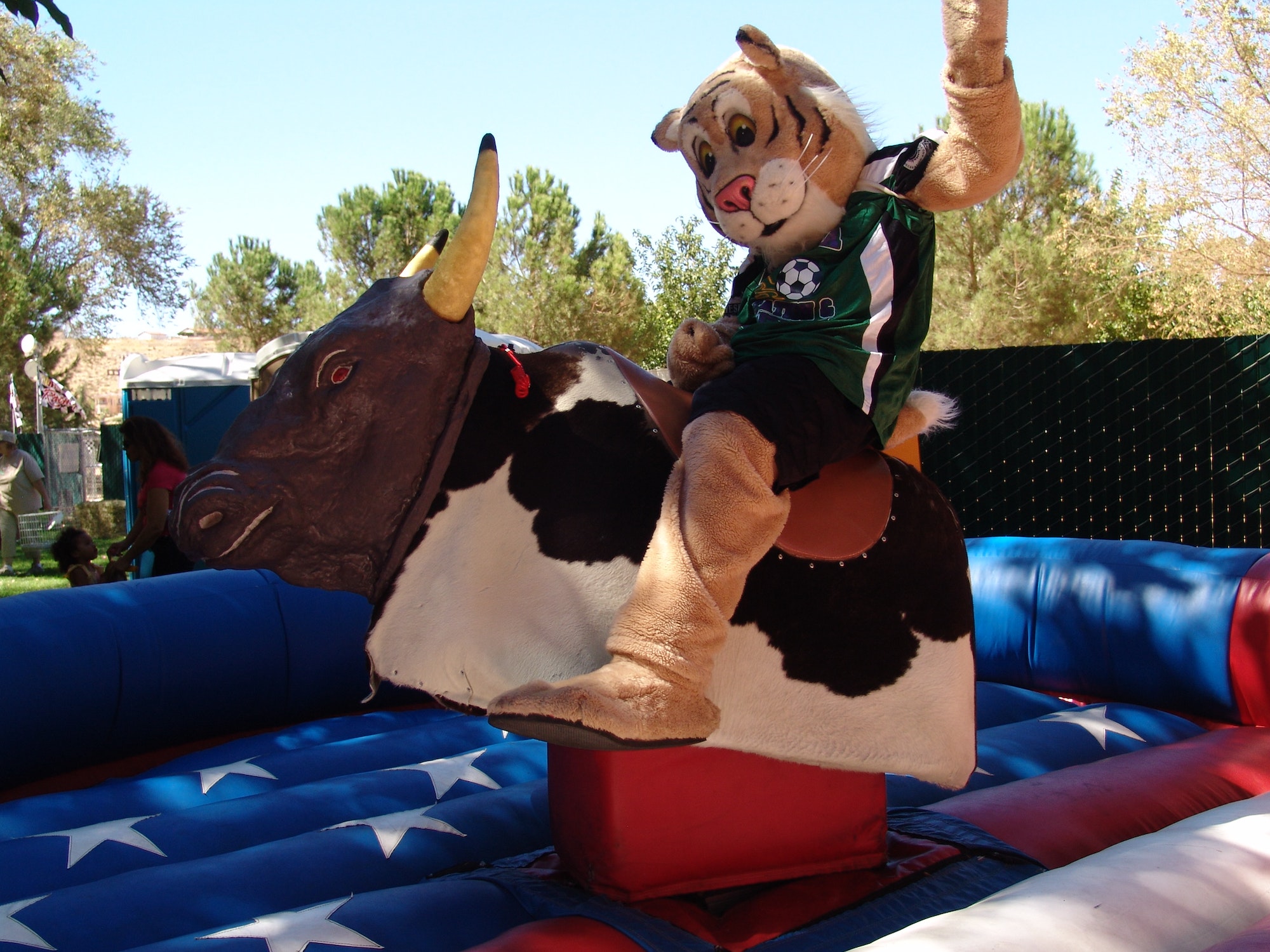 HESPERIA — A 5K walk, run, skate, parade and rodeo are some of the highlights for the annual 2-day Hesperia Days festival, beginning September 17. The Hesperia Recreation and Parks District invites the community to "visit the biggest vendor event of the year, enjoy the music, play in the Kid's Zone, and stay for the fireworks."
A family tradition since 1948, Hesperia Days kicks off with a 5K Run, Walk and Skate at 7:30 a.m. Registration is not necessary. Participants meet at the corner of 'E' Avenue and Main Street. The race starts at 8:00 a.m.
The Hesperia Days parade, put on by the Rock' N Our Disabilities Foundation, starts at 9 a.m. on Main St. Families can see the route of the parade from "I" Ave to "E" Ave. This year's parade theme is "Beyond the Stars" with Grand Marshall Obibill from the Rebel Legion. Prior participants in the parade include mounted horse groups, floats, marching bands, and local businesses.
The main event takes place at the Hesperia Lake Park which hosts the All-American Music festival, food vendors and a kids play area. Gates open at 11 a.m. and entrance is free. Fireworks are scheduled at dusk.
The "Back in the Saddle" rodeo takes place at the Val Shearer Arena inside Hesperia Lake Park. On both Saturday and Sunday, families can watch rodeo cowboys and bucking horses. Events include bareback riding, calf roping, Jr. breakaway roping, bull riding and a 6 years and under mutton busting. Gates open at 3:00 p.m. and rodeo begins at 5 p.m. Tickets are $15 per day.
Event Info
Hesperia Days
Hesperia Lake Park
Address: 7500 Arrowhead Lake Road, Hesperia
Time: 11 a.m.
Parking Fee: $5 
About Hesperia Recreation and Park District
Hesperia Recreation and Park District aims to make life better and enrich the quality of life for the community by providing a variety of leisure time and recreation activities, parks, and facilities that promote health and wellness, learning, and fun.
For more information on becoming a vendor or a sponsor visit https://www.hesperiaparks.com/hesperia-days-2022