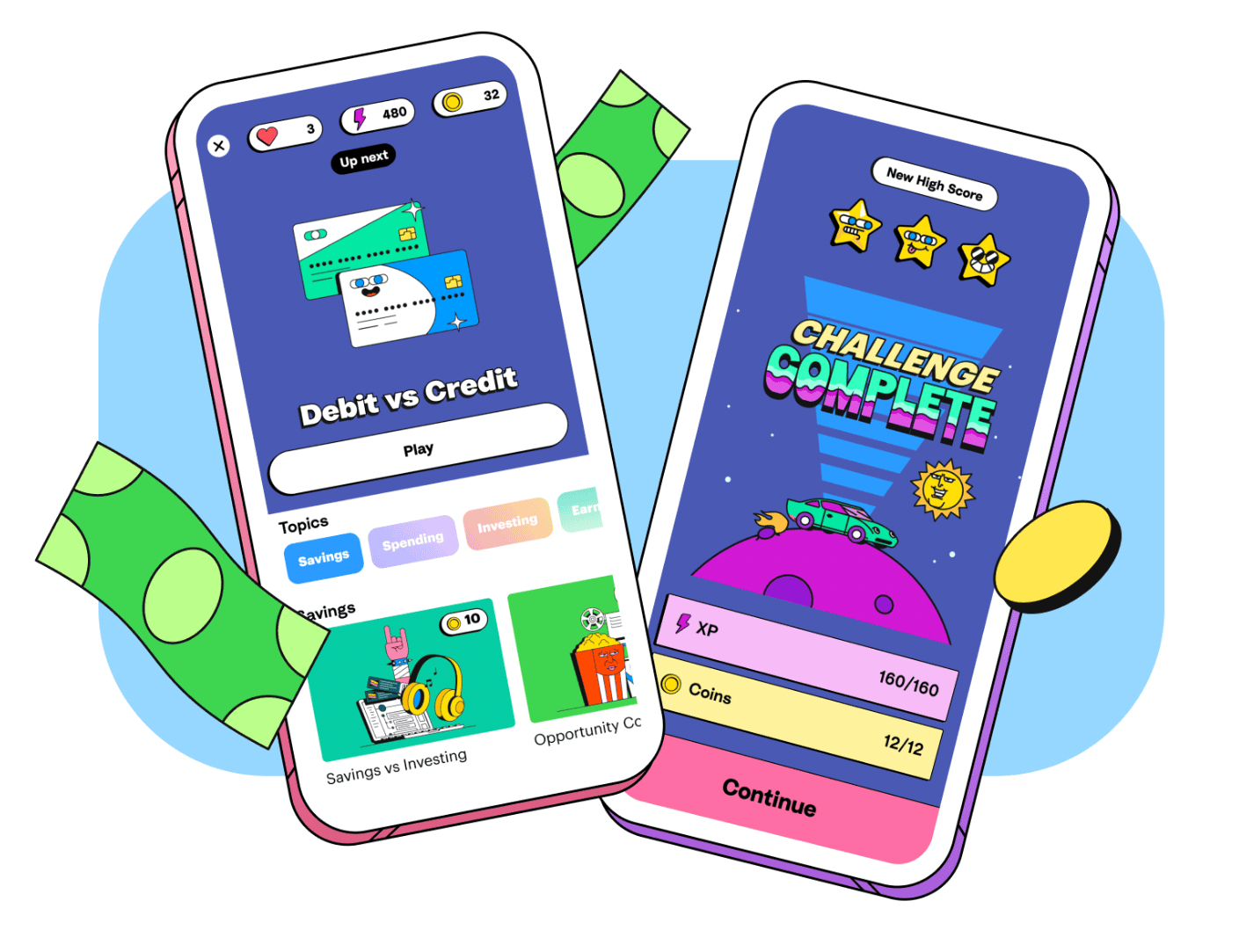 NATIONWIDE – Greenlight, a financial technology company, has gamified financial literacy with the Level Up app.
In 2022, teens scored an average of 64% on the National Financial Literacy Test. In addition, a survey found that 93% of teens believe they need financial knowledge to achieve their life goals, and 97% of parents agree. 
According to Greenlight, Level Up reimagines financial education with an industry-leading curriculum, challenges, and rewards that keep kids and teens engaged. 
The app is designed to empower kids and teens with money confidence, knowledge, and skills through these features:
Best-in-class curriculum:

Lessons cover earning, spending, saving, investing, managing credit, income, taxes, and more, each built using an outcomes-driven educational matrix.

 
Story-driven gameplay:

The curriculum is bite-sized challenges with videos, minigames, and a mix of multiple-choice, true or false, and scenario questions.

Animated visual design:

Designed with kids and teens in mind, Level Up blends education with entertainment. Characters like a wise wizard, a jetpack-toting goat, or a pineapple sporting sunglasses guide players through the animated world on their journey to becoming financially-smart.
"Level Up is such an amazing game. It's animated, colorful, and packed with super helpful financial lessons," said Level Up beta testing parent Nikki M. "Starting at the very first level, it has important lessons that I wish I was taught when I was younger. This is such valuable knowledge that my daughter will have for life."
RELATED: Yucca Loma takes 1st place at esports tournament as K-12 competitive gaming grows in popularity
Level Up is now included in-app for all Greenlight customers on all subscription plans. 
The app will also be available free for schools, teachers, and students through Greenlight for Classrooms, coming later this year.
To date, Level Up has helped more than 5 million parents and kids learn about the world of money together. 
For more information about the Level Up app visit https://greenlight.com/level-up-financial-literacy-game